Most of my wargamming is during the Black Powder era. However, I do have an extensive collection of other time periods. Unfortunately, they are all in storage back in Canada. Update as of September 24, 2013, my rules for FIREPOWER game were chewed up by mice! They used the damm cards as nesting for their homes. Consequently I will have to invest in Cold War 1986 from Osprey publishing in order to have rules for my late 20th century games. All my other sets seem fine.
Future battles when back in Canada
Battle
of Kapyong April, 1951
UN Forces:
US: Tank Battn
Chinese Communist Forces:
(modeled with WW2 Japanese and some Soviet)
Battle
of the Hook March 1952
UN Forces:
Turkey
: 1 Infantry Battalion
British Forces:
(WW2 mix using Commandos and Para's as well as regular infantry)
French Forces:
(use a mix of WW2 and Modern French and early Cold War US gear)
Egyptian:
A mix of WW2 Russian, NVA/VC figures and German African Korps
Tanks: WW2 Russian, heavy on T-34/85, Su100,
French Indo-China 1954-56
French Forces: A mix of WW2 French Infantry, Cold War French and WW2 US Airborne as Infantry
Commonwealth Forces VS Communist Gurrileas
Figures: Commonwealth, a mix of Vietnam US, Airfix/Matchbox WW2 Australians, Airfix Gurkhas, Modern British using FN
Mix of WW2 and Cold War Armor
Battle
of Plamam Mapu April 27, 1965
ANZACs
Battle
of Long Tan August 18, 1966
1ATF:
D coy 6RAR: (Mix of US Vietnam figures, WW2 Airfix/Matchbox Australian and British paras for FNs and GPMGs)
1st Field Regt RAA: 3 105mm guns
1st APC Sqd: 3 M113 APCs 2 with Australian modifications
(photo courtsey of Australian government Veterans Affairs website)
Vietnamese Units
275 Regt & 547NVA: Mix of NVA figures, heavy weapons from WW2 Japanese, Russian
Game dynamics: use Firepower rules
1.
D coy 6RAR advances into Long Tan Rubber plantation
2.
545 NVA deploy down the path, but can't see RAR
7.
D 6RAR try to fall back,
8.
RAR try to advance in support
9.
Airstrike possibility roll for (Halt RAA fire). If airstrike fails due to weather, recommence RAA fire
10.
RAAF ammo resupply drop halt RAA fire
11.
NVA/VC begin reiencforce
12.
1APC Sqd begin advance
13.
11 platoon begin to fall back
The Battle of Mirbat July 19, 1972
(SAS modeled on US Vietnam in bush hats, 1 25pdr gun) and Modern Brit Paras
Adoo Rebels modeled on Muslim warriors with SMLE and Africa Korps
British Army of the Rhine:
Queens Royal Hussars: 2x Challenger 2 Chieftan x 2
Blues and Royals: 2x Scorpions
19th RA 105mm
51st Highland Div
Canada:
1st Canadian Division: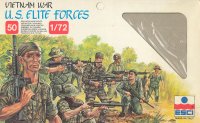 (ok, not exactly fully Canadian, but those with the colt rifles are painted up as Canadian circa 1988-90, while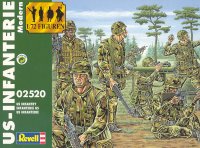 these are painted up circa 1990-2002ish)
8th Canadian Hussars: 2x Leopard A1 + 1 M113 TOW
2 RCR: 1 battn + 3 M113 APC
1st Field RCA 2x105mm guns
Additional equipment, 3 Iltis Jeeps, 3 Half ton trucks,
1 armoured regiment: 1x Centurian, 1x Leopard A1, 1x M41, 2x M113ACV
1eme Regiment Etranger (FFL)
1 Brigade: 1 Leopard A1, Hellenic Battn (mix of modern and WW2 kit)
1 Armoured Regt: 2x Leopard A2
3 Infantry Battns + M113 x2
Turkish Battn: Mix of Modern Germans, WW2 US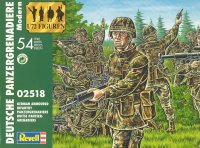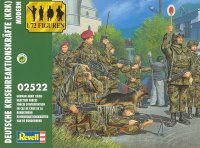 ,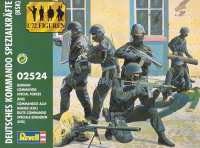 KSK
Various Russian armoured viechles

which I will fix later
1 Guards Army 1 Motor Rifles BMPx3
German Democratic Republic
T-54 x3 + 1 infantry battn + 3 BTR 50 +1 BRDM 2, ,
T-54x 3 + 1 infantry battn + 1 BRDM 2
T-55x3 1 Infantry Battn 2x BTR 152
Polish Naval Inf Bde. 1 Battn + PT-76 + Su100 + BRDM 2