As with my other collection, it has taken close to 20 years to finally put together some of the regiments which took part in the war.
www.plasticsoldierreview.com
Luzon's Legion is one of the units depicted.
I've painted one stand as two mounted hussars and two Grenadiers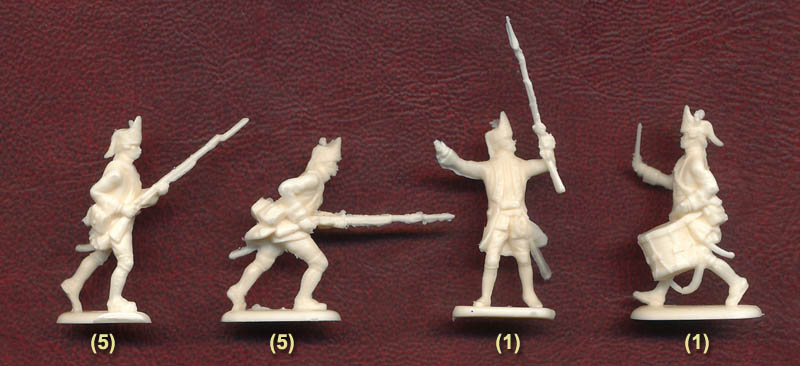 (plasticsoldierreview)

The other is Etranger Regiment de La Marine
I've painted one stand as two monted hussars with sky blue coat, yellow facings with red breeches while the Grenadiers have sky blue coats with yellow facings.
As well, the French army was involved in India. Some of the units portrayed in plastic are also from Bussy Army. I have one stand done up with 6 Grenadiers painted as Bussys infantry.
These will also be fielded as Spanish for my scenarios of the siege and capture of Havana 1762