Back home in storage, these are the sets which I have painted as French, British, Prussian etc.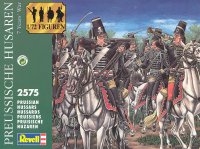 ,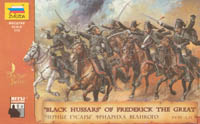 , These hussars have been painted as French, Prussian, Hessian, Brunswickers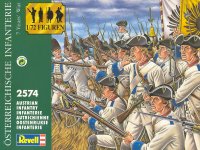 , My French army units have come from these sets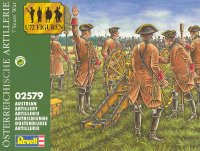 , My Cannonier-Bombardier back home were painted from these,
(courtsey of Louisbourg militia group)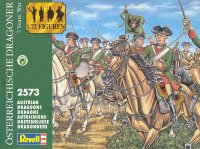 these have been painted as Austrian, Irish, French and some British.
Thanks to Plasticsoldierreview.com for the box images.
Fitzjames Horse, 1745
(courtsey of Lace Wars group UK)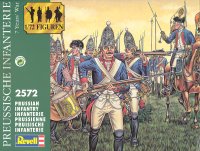 (plasticsoldierreview.com) My Prussian, Hessians and Brunswicker's are painted from these.