When I was 7, my father was able to get a copy of BBC's film, Culloden. I was shocked to see how well done the film was done, and it was in black and white!
Ever since then, I became interested in the Jacobite Rebellions.
About the early 1990's, I was able to obtain Osprey Campaign's first work on Culloden and it piqued my interest further. I wanted to wargame it. However, finding fiures was difficult.
I first looked into buying metal ones. Cost was the main factor.
Finally, Christmas of 2011, I bought a Jacobite army from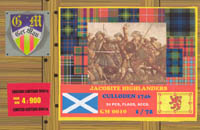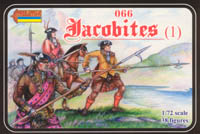 ,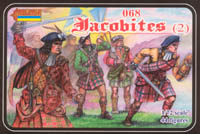 ,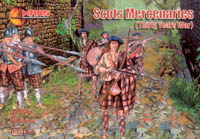 . I've been painting this up ever since.
My painting guides consist of Osprey The Scottish Jacobite Army 1745-46, Culloden 1746 and Jacobite Highlander.
The figures are a mix of Mars, GerMan and Strelets. My painted figures I will add, as I get them painted.