The 35th Regiment of Foot was a British regiment raised in 1701 in Northern Ireland. In 1756, the regiment was sent to North America. Their first posting was to the New York frontier to Fort William-Henry surviving the siege in 1757 and the subsequent massacre. They were then sent to Halifax, Nova Scotia to train for the Louisbourg campaign in 1758. Then they took part in the 1759 Quebec campaign. Later they took part in the Martinique and Havana campaigns. Their final posting was to Pensacola Florida when that colony was given to Britain in the treaty of Paris in 1763.
(rafm.com) My first depiction of the 35th Regiment was a RAFM Light Infantry company.
I also built some hat companies from

Airfix Washington's Army. However, with bringing this collection to Japan, I have decided to repaint my 35th Regt using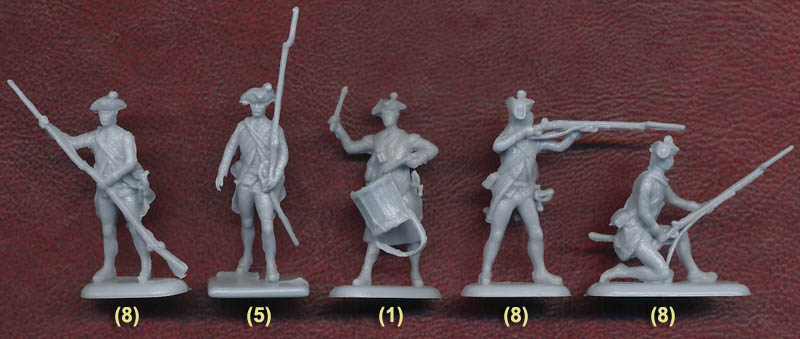 Revell SYW Prussian Infantry. The figure with shoulder arms will now be repainted as the British 35th Regiment and Hanoverian Regiment Hodenberg
Left to right: Grenadier company, Hodenberg Regiment, Grenadier company, 35th Regiment of Foot, Battalion company/hat companies, Hodenberg Regt/35th Regiment depending on theatre of operations.